Virgil I. Grissom High School


Class of 1977
WHO'S ONLINE NOW
No registered users are online right now.
WHERE ARE
THEY NOW
WHERE WE LIVE
Who lives where - click links below to find out.

187 live in Alabama
2 live in Arizona
1 lives in Arkansas
1 lives in Armed Forces Europe
7 live in California
8 live in Colorado
23 live in Florida
23 live in Georgia
1 lives in Hawaii
4 live in Illinois
1 lives in Iowa
3 live in Kentucky
1 lives in Louisiana
1 lives in Massachusetts
2 live in Michigan
1 lives in Minnesota
3 live in Mississippi
2 live in Missouri
1 lives in Nevada
4 live in New Jersey
3 live in New York
7 live in North Carolina
3 live in Ohio
2 live in Oklahoma
1 lives in Oregon
2 live in Pennsylvania
1 lives in South Carolina
30 live in Tennessee
14 live in Texas
2 live in Utah
1 lives in Vermont
8 live in Virginia
2 live in Washington
2 live in West Virginia
3 live in Wyoming
1 lives in Ontario
1 lives in Israel
1 lives in New Zealand
1 lives in Spain
166 location unknown




Show Classmates on map
MISSING CLASSMATES
Know the email address of a missing Classmate? Click here to contact them!
JOINED CLASSMATES
Percentage of Joined Classmates: 66.8%


| | | |
| --- | --- | --- |
| A: | 360 | Joined |
| B: | 179 | Not Joined |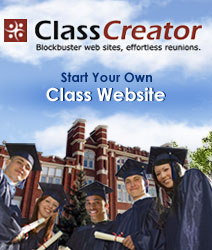 GRISSOM...GRISSOM...GRISSOM...HEY!
Welcome to the Virgil I. Grissom High School Class of 1977, Huntsville, Alabama website! We are glad you found us and please tell other classmates about our site. Our goal is to have an interactive site that will be a place to reconnect with all of us '77 classmates. This site has 66% active classmates registered with 360 active. Click on "Classmate Profiles" in the upper left corner and then click on your own name and add or update your information with any updated photos. Also add any missing classmate's emails to the "Invite by e-mail section" on the bottom right side. Join our Facebook site too under "Grissom High School Class of 1977." We have 213 classmates on our Facebook site so far. Plan on attending our 40th Reunion in year 2017! Scroll down for any Announcements.
ANNOUNCEMENTS

We are on Facebook! Are you?
We would like to reconnect with all of our '77 classmates.
Please join our free Facebook group called Grissom High School Class of 1977 at
"https://www.facebook.com/groups/265853563443496/"
We have 212 classmates so far that are connected to this site.
GHS Photo Gallery

Classmates of this site can contribute photos to the following photo galleries below:

* 1977 - 12th Grade
* Senior Sports
* Marching Tiger Band
* 1976 - 11th Grade
* 1975 - 10th Grade
* 1974 - 9th Grade
* 10th Reunion - 1987
* 20th Reunion - 1997
* 30th Reunion - 2007
* 35th Reunion - 2012

Click on the "GHS Photo Gallery" top tab. Then click the "Create Your Own Photo Gallery Here" button at the bottom of the page to participate. Follow the directions on screen to create your gallery. Only you can add photos to galleries you have created, and all photos you add will be credited to you inside your gallery!
Email Bouncebacks...We have had several emails bounce back to our site. If you have not received any emails from us lately, please update your email address on your profile page and check your "spam blocks" on your computer to ensure that you will receive all updates.
You can reconnect with us classmates by e-mailing through "Classmate Profiles" on this site...we would love to hear from you!

The entire May '77 Senior year IMPRINT school newspaper has been added to the GHS Photo Gallery too.
Check out everyone's "Last Will and Testimony!"
Please Remember To Update Your Profile!
Please click on "Missing Classmates" on the left side and let us know of any emails, addresses, etc. that you may know of on any of these classmates. There are STILL over 184 that have not logged on to this site yet! You can also click on the classmate's name to quickly send an email invitiation to this site. The task of trying to locate everyone will take all of our help!! Please share this web address with them: http://www.grissomhighschool77.org
Our deceased 1977 classmate's photographs have been added to this site. Click on the far left "In Memory Photos" section and see our 31 friends. You may honor the memories of classmates who are no longer with us by adding your thoughts or personal stories under the classmates you knew. (click on "In Memory" at the top). They live on in our collective memory!
Senior Homerooms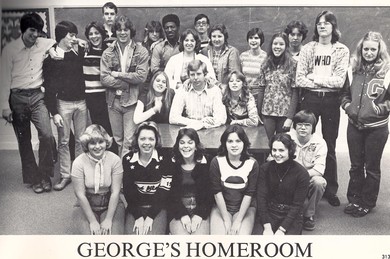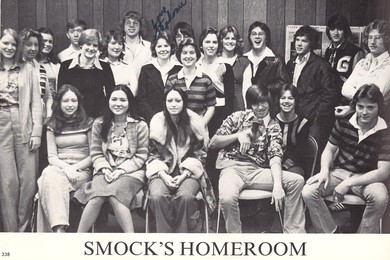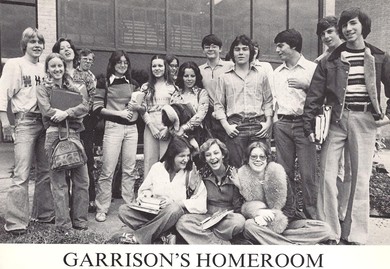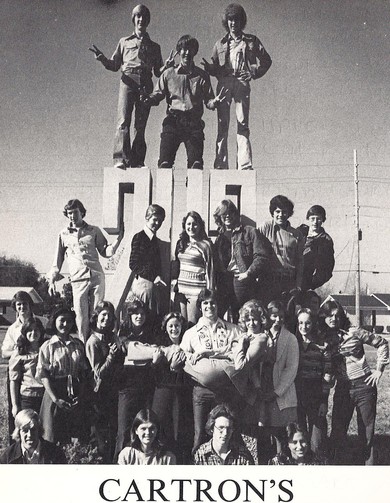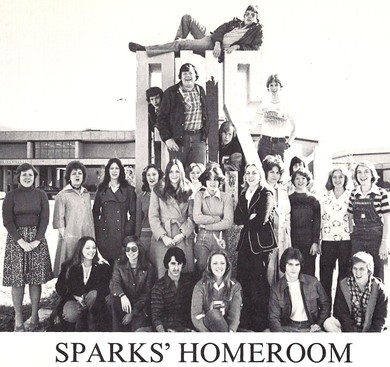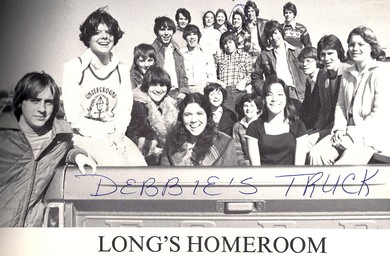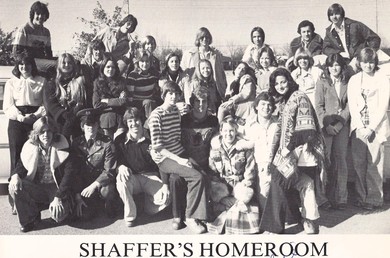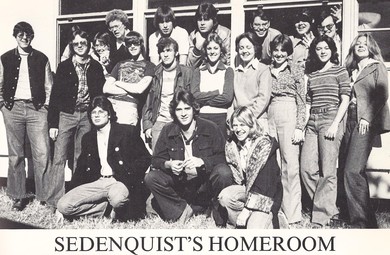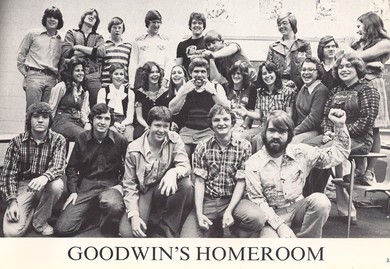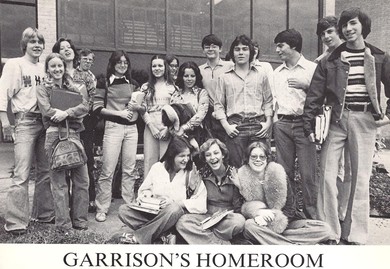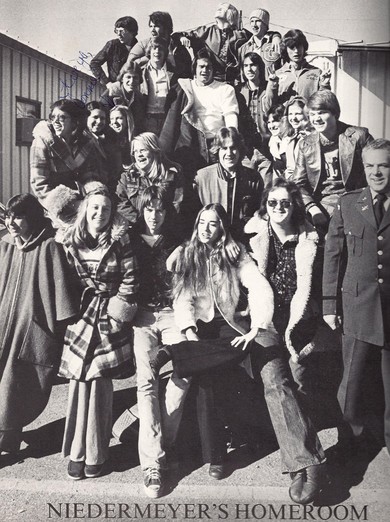 Gym Wall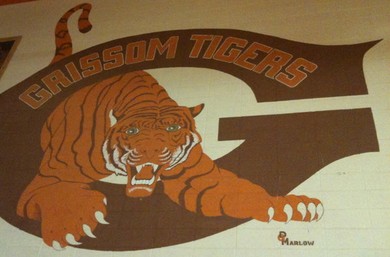 Grissom High's building was designed to act as an emergency fallout shelter. Therefore classrooms contained no windows, save for a small one in room FF4. Grissom's roughly octagonal building is divided into "pods", lettered A-H on the first floor and AA-HH on the second.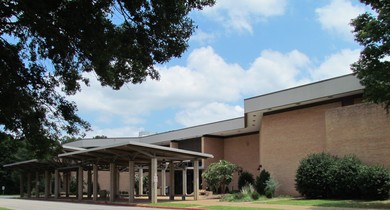 Dedicated by GHS Class of '72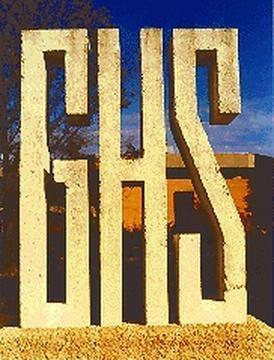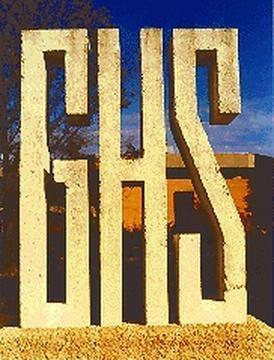 How many times did we all stare at this clock wishing for the bell to ring?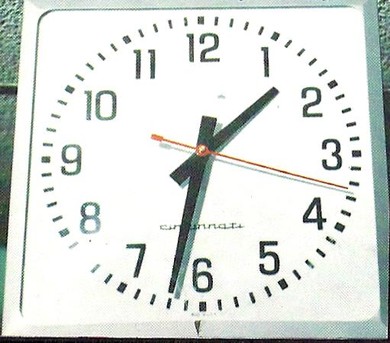 Edward S. Dravecky Jr., the last teacher at Grissom to have taught there every year since it opened in 1969, retired in May, 2007, after 45 years of service in the Huntsville City Schools.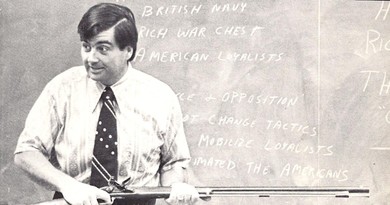 Senior Year Football Program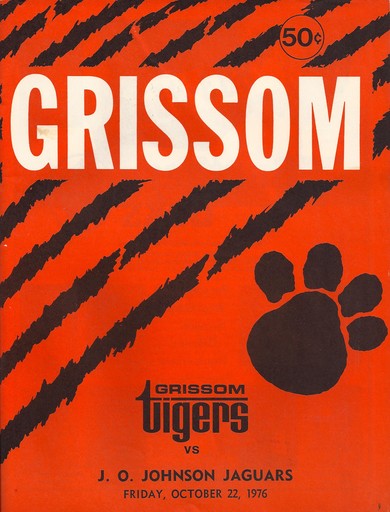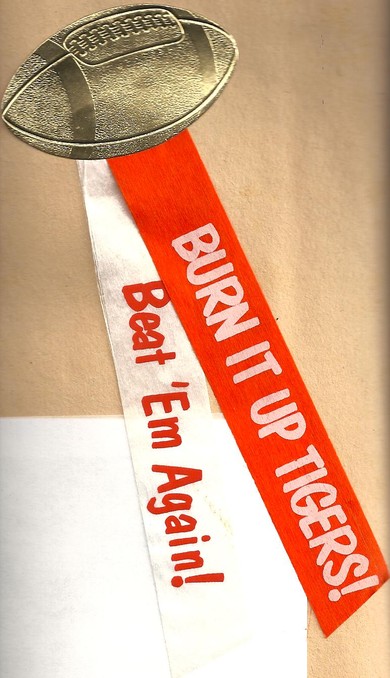 Senior Class History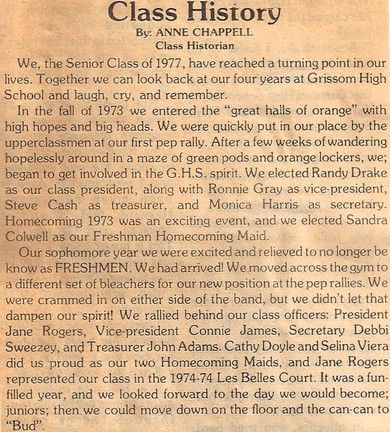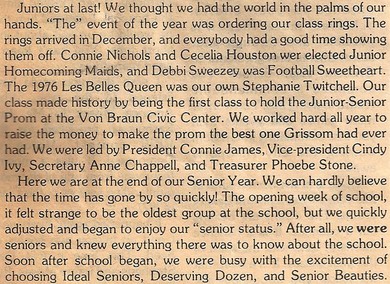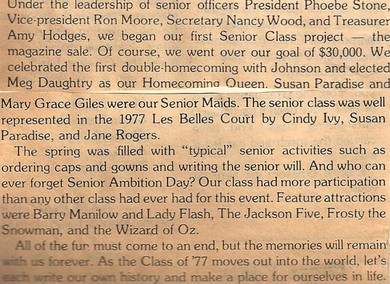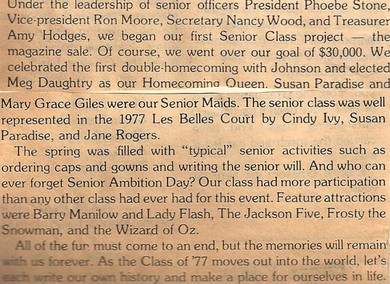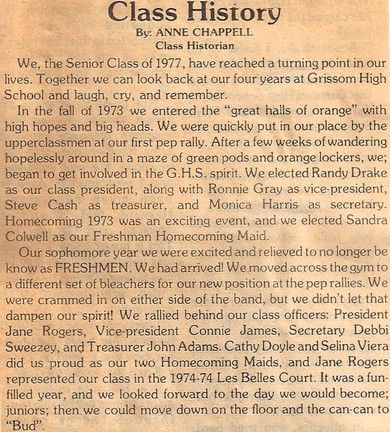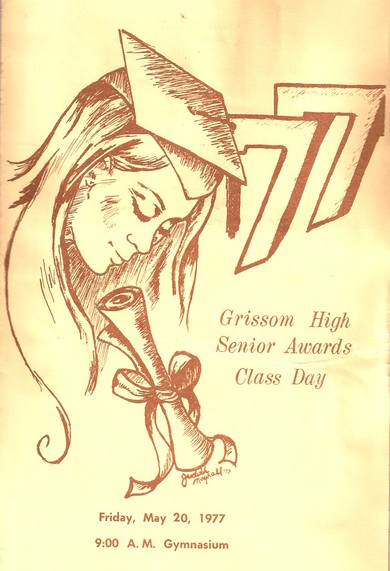 1977 GHS Graduation at Von Braun Civic Center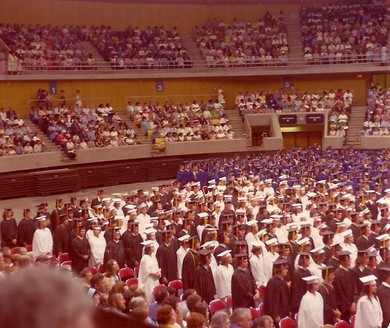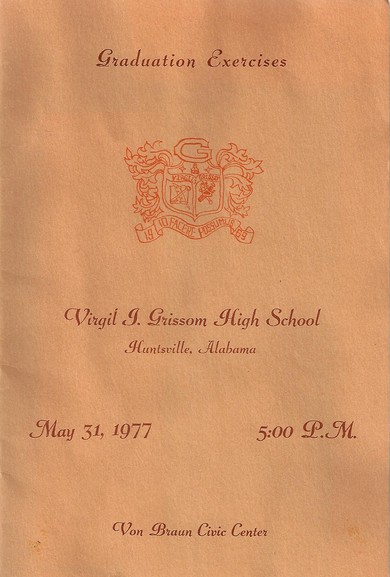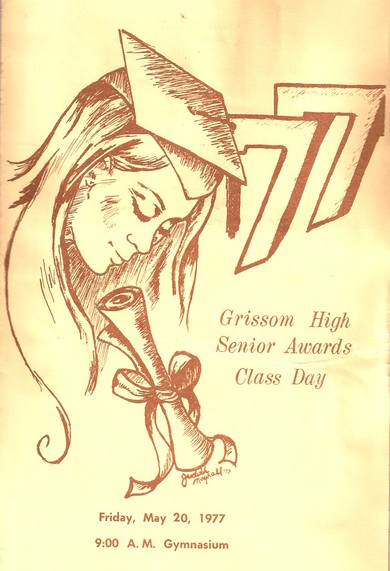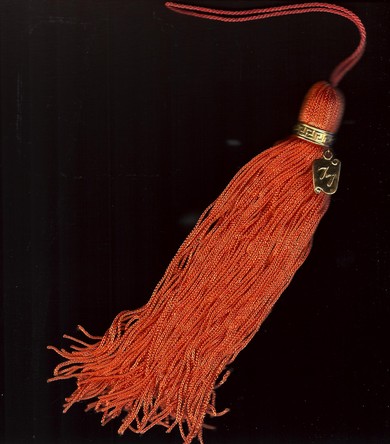 Senior Yearbook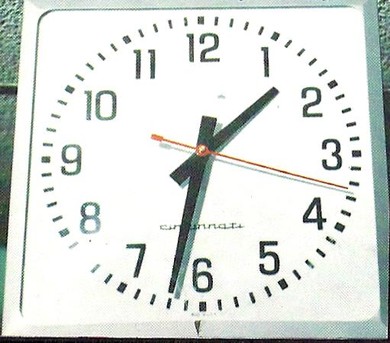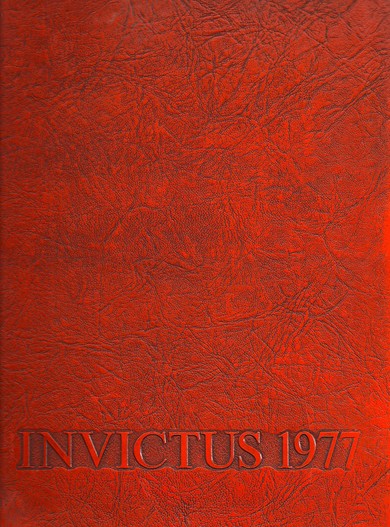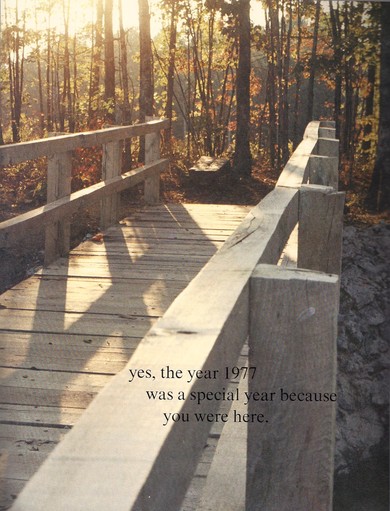 Have you lost one of your GHS Yearbooks?
Our freshman '74 and junior '76 yearbooks can now be purchased from Classmates.com @ $99.95 at http://www.classmates.com/yearbooks/Virgil-Grissom-High-School/76958